For Bridge, Platform, Walkway, Floor and Slab Load Testing
Platform Test Water Bags
DOOWIN platform test water bags provides specialist water bags for verifying the structural integrity of load-bearing structures, including bridges, elevators, ramps, gangways, decks and entire buildings.
The pillow shape platform test water bags have low profile, made of heavy duty PVC coating fabric, which gives high abrasion and UV resistance. The platform test water bags are used for the uniform surface load testing. DOOWIN platform test water bags are made into pillow type, open top type, or sausage shape water bags.
This shape water tanks also can be used for bulk liquid storage. Please kindly refer Collapsible Water Bladder.
Economic Efficiency & Project Success Rate
Maximum Capacity Water Bag
Platform Test Water Bags Specification
DOOWIN standard platform test water bags are from 0.2ton to 400ton. The below specification is the common size. We also make other size and capacity load test water bags upon request. We also make the open top test water bags.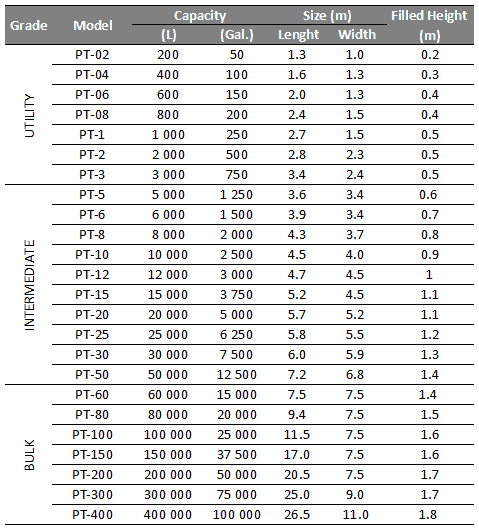 Note: The above specification only for your reference. We maybe change its size without notice. 
Platform Test Water Bags Construction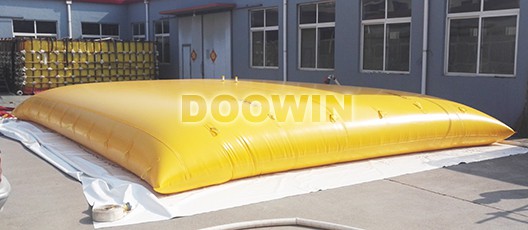 D
Fill/discharge valves, quick couplings, air bleed are supplied as the standard assembly. Various inlet and outlet valves are optional. Stainless steel ports also can be equipped upon request. Other design can be made upon customer's request.  Each pillow test water bags will be supplied together with the repair kits free of charge.
Fill/Discharge Valve (2" or 3")            Drain Valve (2" or 3")                   Air Bleed

DOOWIN Platform Load Test Water Bags
Simple, Effective Load-bearing Structure Test Way
DOOWIN platform test water bags provide the perfect solution for uniform surface load testing.
Their strength, durability and excellent resistance to extreme conditions, makes them ideal for all liquid transport and storage.
All PVC coated fabric material used for platform test water bags were certificated by SGS.
The platform load test water bags are certificated by BV, ABS, LR third party organization.
Visit Home, About Us, Products and Solution to get more information.
ABS Inspection Certificate
BV Inspection Certificate
LR Inspection Certificate
Professional Cast Quality
Excellent quality water bags and reliable service, they deliver exactly what they agree to and perfectly on time.
Awesome to use DOOWIN buoyancy bags for our Aramco project. Its quality completely can be comparable with UK products.
We have confident with DOOWIN. They can help us with innovative solution, well prepared to accommodate to our request.
Please feel free to contact our professional team!
Mobile: +86-185 5486 9267 (WhatsApp)
Email: sales@doowin-dooflex.com