DOOWIN onion water storage tank are circular shaped low profile self-supporting open top bladders used for water storage, firefighting, and disaster relief efforts. The self-rising floating collard is made of either closed cell foam or air filled. 
Collapsible onion water storage tanks are a flexible open-top storage tank popular with military and fire fighting applications. Onion tanks can be moved easily and quickly deployed on site making them an ideal solution for short term storage of potable and non-potable water. In remote areas these tanks are designed for standby water containment, water shuttling situations and provide a continuous portable water supply. The onion water storage tanks also can be used used for temporary or long term storage of oil, sewage, chemical spillage waste and other liquids.
We produce this collapsible onion water tanks with heavy duty special application PVC/TPU coating fabric, which can be used in many different environments for bulk liquid storage and transportation. The raw material is certificated by SGS.

Used for Proof Load Testing
It also can be used for Platform, Bridge & Floor Load Testing
Platform Proof Load Testing
This open top water bags also can be used for load testing of all kinds of structures, platforms, bridges, floors, gangways, loading ramps and decks.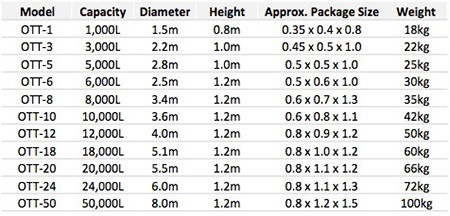 Portable Fire Fighting Water Tank
Fire fighting water tanks provide fire fighters with needed water in remote locations, forest, or rural areas where the demand for water can exceed the available municipal water supply.
DOOWIN portable water tanks are frame type water storage tanks for fire fighting. Portable fire fighting water tank can be easily transport, set up and fill in remote locations. These water tanks have open top, fire hoses can be placed directly into the top for fast filling. Water tanks can be used to source pumps and other firefighting equipment. Water trucks have time to refill the portable water tanks while firefighting efforts are still underway.
The portable water tanks are constructed with high quality PVC water tank, with aluminum structure and quick connector. Any nuts, bolts and other fitting are made of stainless steel. Portable fire fighting water tanks capacity is from 1ton to 12ton.
Specification of Frame Water Tank
The standard portable fire fighting water tanks capacity is from 1ton to 12ton. We also can make any customized size upon request.
* The below size only for reference. The standard size is upon our drawing.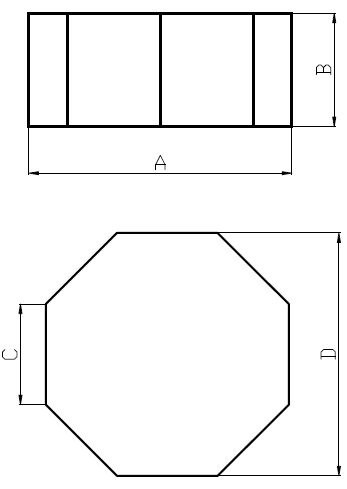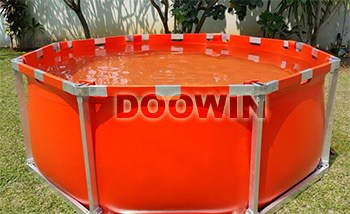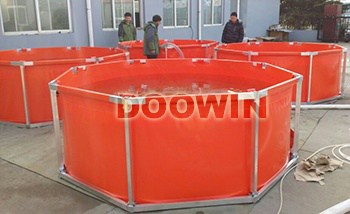 Features and Advantages of Portable Water Tank
Octagonal fame configuration consisting all aluminum bars.
Water tanks are made of heavy-duty 1000G PVC coating fabric materials.
Equipped with 3'' FNPT male flange, protected by cover.
High quality PVC carry bag with zipper closure and surrounding handles
Lightweight design, easy to carry for one person.
Quick connection-peg design, no tool required, easy to install and remove
Professional Cast Quality
Excellent quality water bags and reliable service, they deliver exactly what they agree to and perfectly on time.
Awesome to use DOOWIN buoyancy bags for our Aramco project. Its quality completely can be comparable with UK products.
We have confident with DOOWIN. They can help us with innovative solution, well prepared to accommodate to our request.
Please feel free to contact our professional team!
Mobile: +86-185 5486 9267 (WhatsApp)
Email: sales@doowin-dooflex.com